NEW PODCAST: Glenn Greenwald
We discuss woke puritanism, the surveillance state, pardoning Snowden, and more.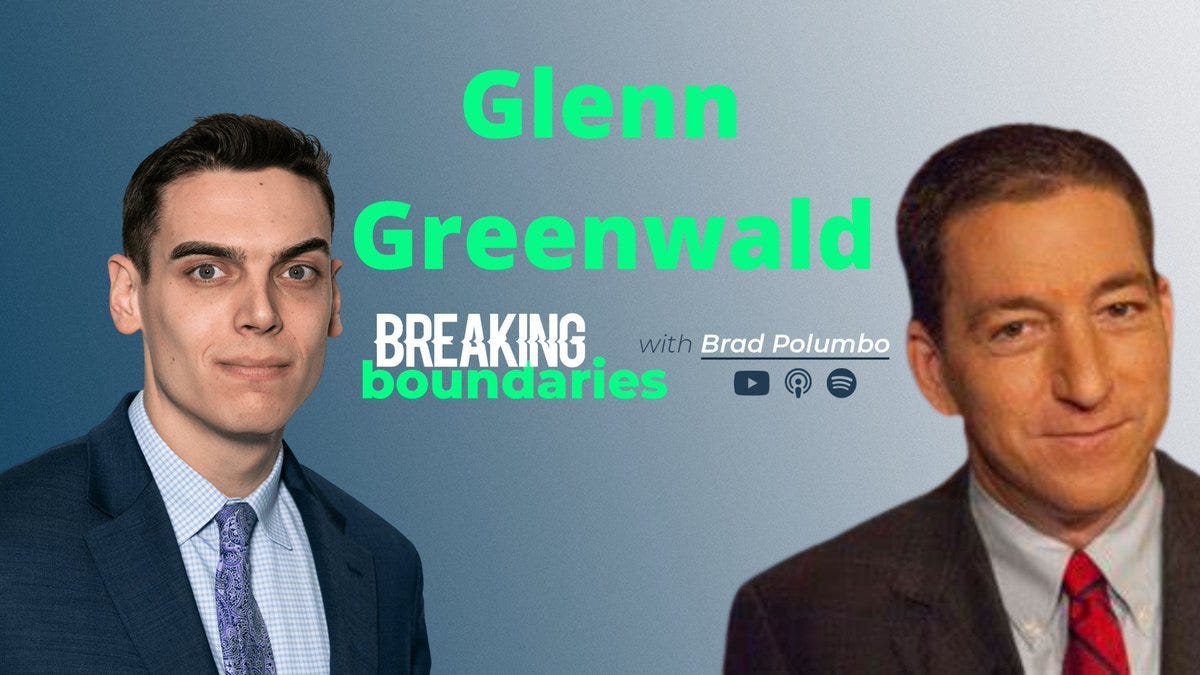 Glenn Greenwald: Woke Puritanism, the Surveillance State, Pardoning Snowden & More
Pulitzer-prize-winning progressive journalist Glenn Greenwald joins the show to discuss how woke puritanism and identity politics have corrupted the center-left establishment and liberal media. Then, Glenn breaks down the surveillance state and why he thinks President Trump should pardon whistleblower Edward Snowden. To wrap up the episode, Brad and Glenn debate Medicare-for-All and the proper role of government in the economy, discuss how Glenn and his husband ended up with 27 (!!!) dogs, and hear Glenn's most controversial food take.
Listen now:
https://brokenboundaries.fireside.fm/3
Follow Glenn on Twitter: https://twitter.com/ggreenwald.
Follow Brad on Twitter: https://twitter.com/brad_polumbo.
Want to support the show? Make sure you're subscribed on iTunes, Spotify, and YouTube, and leave a 5-star review.
Or, if you'd like to see my beautiful face, click here to watch the video version now up on YouTube:
P.S. Reggie says good morning :)